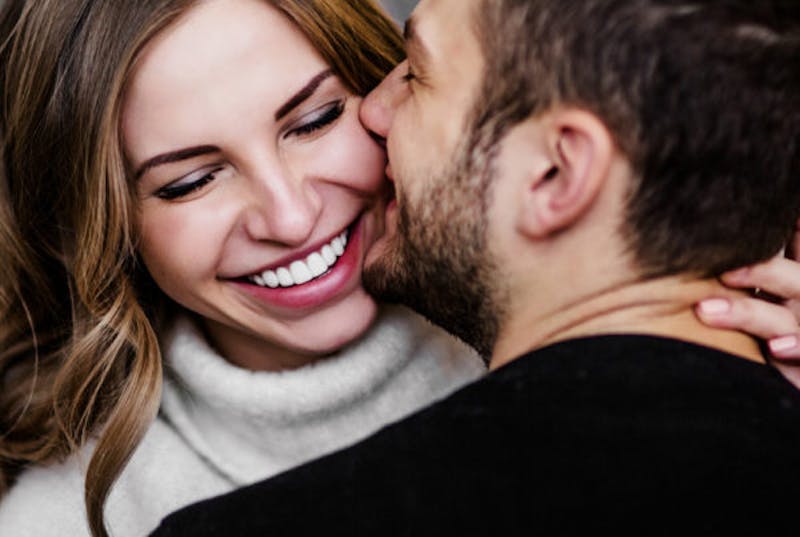 Let's get right down to business: CBD can improve your sex life. Yes, you read that right. Cannabis-based products, such as CBD lubricants, can have positive effects far beyond getting high. We've all heard that CBD can help with stress, insomnia or pain — but recent studies show that CBD can also be used to spice things up between the sheets.
At Pelvic Pain Doc, we strive to stay on the pulse of current sexual health trends. When we hear that something can change your sex life for the better, we take note! Of course, we also always do our research to make sure we're sharing the most accurate information. In this post, we'll give you answers you're looking for, such as:
Are CBD products worth the hype?
Can CBD really improve your sex life?
What's the deal with CBD personal lubricants?
Read on to find out everything you need to know about CBD, sex and how to use CBD in the bedroom.
What is CBD?
First things first, you might be wondering, what is CBD anyway? CBD, or cannabidiol, is often misunderstood and confused with psychoactive substances, such as marijuana. But CBD is the non-psychoactive compound found in marijuana and hemp. In other words, it's the part of marijuana that doesn't get you high. CBD is also believed to have many health-promoting properties and has been used to treat conditions as diverse as chronic pain, epilepsy and cancer.
Does CBD really work to cure these issues? The jury is still out. Since CBD has only become widely used in recent years, we still need to see a lot more research to fully understand its benefits (and risks). But recent studies have shown promising results that CBD can indeed be beneficial when it comes to sex. As pelvic pain specialists, we'd say that's worth exploring!
The Link Between CBD and Sex
Before using any CBD product, during sex or otherwise, it's important to understand that CBD is not regulated by the FDA. It is treated as a dietary supplement, not a medication, so doses vary greatly from product to product. It's always best to err on the side of caution and start small to get an idea of how your body tolerates CBD. Once you have a better idea of how CBD affects you (and your sex life), you can work your way up from there if desired.
As for how CBD affects your sex life, a recent survey showed that 68% of people who used a CBD product during sex found that it improved their sex life. Unfortunately, a whopping 96% of people have no idea that CBD can have benefits during sex and more than half don't know that CBD can be used for sex at all.
But the research shows that there are actually many benefits of using CBD during sex. Here's how:
CBD can reduce anxiety. It's long been believed that CBD can curb stress and anxiety, so it stands to reason that it can also help with performance anxiety. CBD can help to decrease inflammation and potentially alleviate pelvic pain. Various studies have explored the relationship between CBD and chronic pain conditions, including arthritis, and inflammatory and neuropathic pain. CBD helps to relax your muscles, which can be especially helpful for those suffering from certain pelvic pain disorders. CBD may enhance desire and pleasure. Personal CBD lubricants may enhance sexual desire and pleasure by increasing blood flow to your genitals. This can increase stimulation, sensation and arousal.
Sounds pretty good, right? Keep reading to find out how to use CBD during sex.
How to Use CBD in the Bedroom
So how does CBD come into play during sex? You can introduce CBD into your sex life in so many ways! Lubricants, tinctures, oral gels, sprays … there are many different types of CBD-based sex products you can try to see what works for you. CBD lubricants can be especially powerful during sex, particularly for those looking to increase sensation or reduce pelvic pain. Here are some tips for choosing a safe, effective CBD lube:
Check your ingredient list. All CBD lubricants are not created equally. Some contain harmful or irritating products, such as sugars or alcohols, that may lead to infection. Always read the ingredient list before buying or using any CBD lube to make sure you're only putting safe products on your most sensitive areas! Choose water-based CBD lube, avoid oil-based products. Oil-based CBD lubes can break down the latex in condoms, which is problematic for obvious reasons. CBD oil itself can cause the same issue, so it's important to pick a water-based CBD lube that's specifically made for sex. Buy CBD lube from a reputable company. Just like you should only use the best quality skin care products or eat the highest quality food, you should only use CBD products that come from reputable sources. Do your research to find the best CBD lubricant you can. You may need to try a few before you find the right one for you.
While there are no guaranteed benefits of CBD for sex, there's strong evidence that CBD can be a positive addition to your sex life by easing anxiety and improving sexual function. At the very least, it's always fun to try something new in the bedroom. And if you get a little extra pleasure out of it, then that's a win-win for everyone.
Still curious about how to use CBD during sex? Contact Pelvic Pain Doc today.