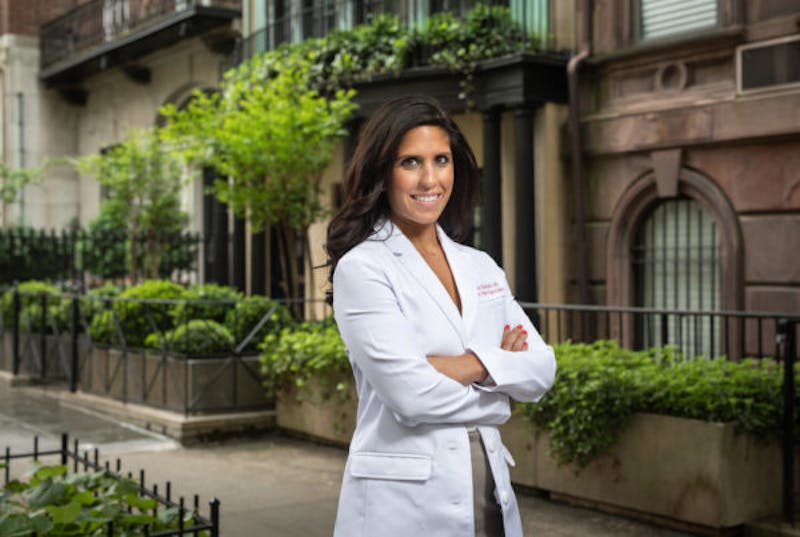 Ten years ago, Dr. Sonia Bahlani set out on a mission to end the stigma of pelvic pain and sexual health conditions, and dedicated her life to helping patients overcome their pain. This year, Pelvic Pain Doc is proud to announce that Dr. Bahlani has been named to the 2022 New York Rising Stars list. This acknowledgement, awarded by Super Doctors, is given to leaders in medicine for their outstanding contributions to their field.
"My goal has always been to help people spend less time in pain and to give them the tools they need to live their lives to the fullest," says Dr. Bahlani. "I've always dreamed of being selected as a Super Doctor and now that dream has come true!"
In this post, we'll talk a little bit about what it means to be a Super Doctor and how Dr. Bahlani earned her place on the Rising Stars list.
How Does the Super Doctors List Work?
Super Doctors is a listing of outstanding doctors from more than 40 medical specialties who have earned a high degree of peer recognition or professional achievement. The rigorous selection process is designed to identify doctors who have achieved excellence in their chosen specialization. Here's how it works:
Nominations:
Super Doctors invites trusted medical professionals to nominate their peers for recognition. The criteria? To answer the question, "If you needed medical care in one of the following specialties, which doctor would you choose?"
Research:
The Super Doctors research staff also does extensive research to identify health care providers who have earned specific credentials, honors or professional achievements.
Evaluation:
Super Doctors then evaluates the candidates based on 10 key criteria, including years of experience, fellowships, publications, lectures, awards and more.
Blue Ribbon Panel Review:
The nominees are categorized by their specialty. The top doctors in each category (based on the evaluation step) are invited to serve on a blue ribbon panel, where they evaluate a list of nominees from their own area of expertise.
Final Selection:
All of the points from each step of the process are then tallied and only the highest-scoring candidates are named to the Super Doctors list. This means that those who make the Super Doctors list represent the top 5% of doctors in their region.
But what about the Rising Stars list? The nomination and evaluation process are the same as for the main Super Doctors list except for two key things. Firstly, only doctors who have been active and fully licensed for less than 10 years are eligible for Rising Stars. Because of that, the candidate's years of experience are not factored into their overall evaluation. Doctors who are named to the Rising Stars list represent no more than 2.5% of doctors in a given region.
The Super Doctors list is published as a special supplement in leading newspapers, as well as city and regional magazines. This year, Dr. Bahlani's name will appear in the May 8th, 2022, edition of The New York Times Magazine, so keep an eye out!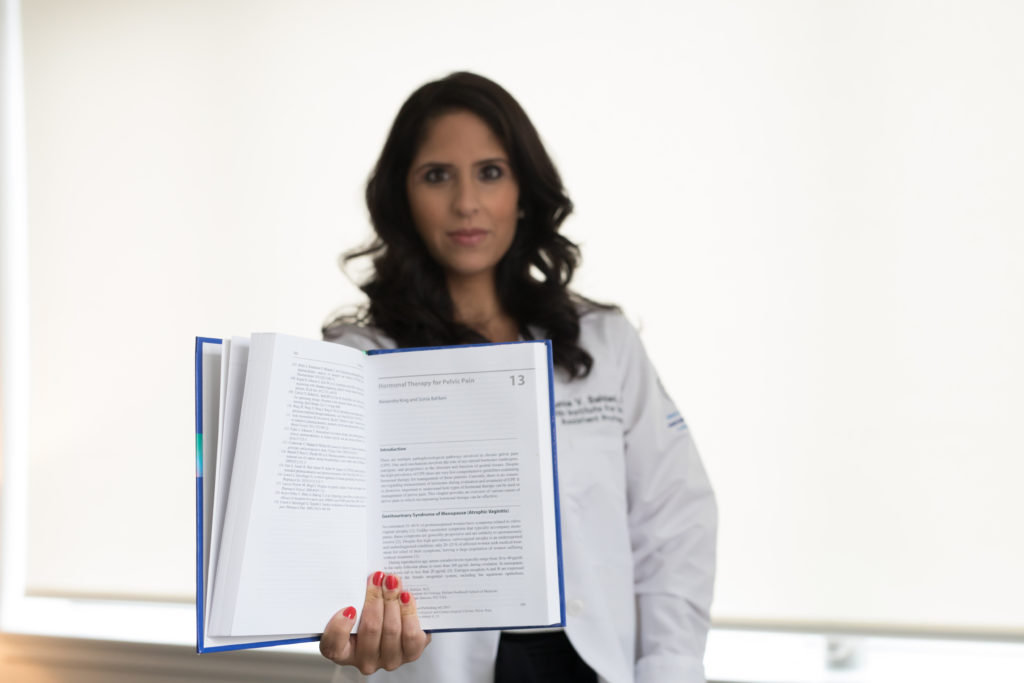 How Dr. Bahlani Became a Super Doctor
Dr. Bahlani was (literally) born to be a doctor. She comes from a family of physicians, dentists and pharmacists, so she grew up immersed in the world of health care. She knew from an early age that she wanted to be a healer and take care of people in their darkest moments. Becoming a doctor was a way to live a life with purpose and to have a direct impact on improving the lives of other people.
Her path to becoming Pelvic Pain Doc was a long and winding one, though. In 2012, after training for years and then completing her residency in OB/GYN, she reached a crossroads. She was questioning her role in clinical medicine and knew she needed to alter course. That's when she discovered the world of pelvic pain — and realized how many people were suffering in silence — and found her true calling.
And so, after her residency at New York Presbyterian/Weill Cornell Medical Center, Dr. Bahlani joined the Smith Institute to complete a fellowship in urology under the mentorship of Dr. Robert Moldwin, a leader and innovator in the field of pelvic pain. Since then, she has earned many awards and recognitions for her own contributions to the field, has been published in top national and international journals, and has appeared on Dr. Oz where she shared her expertise on emerging research in pelvic pain.
Come Visit New York's (Super) Pelvic Pain Doc
Dr. Bahlani's specialized training allows her to treat patients with urologic and gynecologic pelvic pain syndromes, such as vulvodynia, pelvic floor dysfunction, interstitial cystitis, vulvar dermatoses and sexual dysfunction. As a clinician, as well as through her continual pursuit of knowledge and research, Dr. Bahlani always strives to achieve her ultimate goal of empowering patients to live a pain-free life.
If you're suffering with pelvic pain and haven't found the answers you deserve, we're here to help you get on the road to recovery. Contact Pelvic Pain Doc today to book a consultation with Dr. Bahlani.