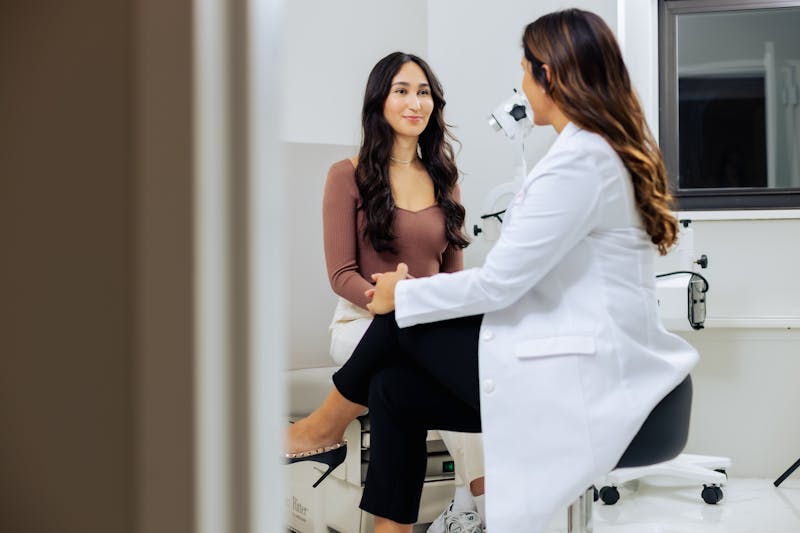 Pelvic pain is a debilitating condition that affects patients all over the world (especially women). There are many factors involved, including infections, injuries, and chronic conditions such as endometriosis. Recent research has found that mental health also plays a major role in the development and treatment of chronic pelvic pain.
Studies have shown that patients who struggle with anxiety and depression are more likely to suffer from chronic pelvic pain. This is ultimately related to the manner in which mental health conditions affect the nervous system, resulting in changes in the way that pain signals are processed. Beyond that, stress and trauma are also contributing factors to pelvic pain, as they often lead to tension and inflammation in the pelvic region.
Understanding the connection between mental health and pelvic pain is vital for patients and their practitioners. Addressing mental health concerns and physical symptoms in tandem enables individuals with pelvic pain to find better treatment options and manage their symptoms in a better way. As such, it is highly important that healthcare providers carefully monitor both physical symptoms and mental health issues when diagnosing and treating pelvic pain.
The relationship between mental health and pelvic pain
Research indicates that mental health issues are highly prevalent in patients who suffer from pelvic pain. A study carried out by the International Pelvic Pain Society shows that as much as 80% of women with chronic pelvic pain also have anxiety and depression. Another finding was that patients who struggle with pelvic pain are more likely to experience distressing mental health conditions, such as PTSD and panic disorder.
While there is clearly a relationship between mental health and pelvic pain, it is complex and not entirely understood. That said, it is widely believed throughout the medical sphere that psychological factors can cause or exacerbate pelvic pain. More specifically, factors such as stress, anxiety, and depression lead to muscle tension and inflammation, which are the conditions that contribute to pelvic pain. Beyond that, patients who are struggling with mental health issues typically have less tolerance for physical pain.
Of course, the inverse is also true: pelvic pain can exacerbate mental health issues. Patients who have pelvic pain are more likely to experience anxiety, depression, and other mental health problems. This becomes a vicious cycle in which both the pelvic condition and mental health conditions are feeding each other.
Types of Pelvic Pain
There are various forms of pelvic pain that are each devastating to one's quality of life and ability to be social. Each type of pelvic pain comes with its own specific causes and symptoms.
Dysmenorrhea
Dysmenorrhea is a form of pelvic pain that most often occurs when the patient is menstruating. This common condition affects many women, and it can range from moderate to severe pain.
Some symptoms of the condition include:
Cramping

Lower abdominal pain

Back pain

Nausea
Endometriosis
Endometriosis is a condition that is characterized by uterine tissue growth outside of the uterus, resulting in pain and discomfort.
Symptoms of the condition can include:
Pelvic Pain

Painful Periods

Painful Intercourse

Infertility
Interstitial Cystitis/Bladder Pain Syndrome
Interstitial Cystitis/Bladder Pain Syndrome is a condition that negatively impacts areas such as the bladder and surrounding tissues, causing great pain to the patient.
Some symptoms of the condition include
Pelvic Pain

Pain During Urination

Frequent Urination
Vulvodynia
Vulvodynia is a condition that is associated with pain in the vulva, the portion outside of the vagina.
Some symptoms of vulvodynia include
Burning

Itching

Pain During Intercourse
What is the takeaway?
All in all, there are multiple types of pelvic pain, and each has its own specific set of symptoms and causes. Treatment options for each type of pain vary depending on the type of issue the patient is dealing with. What is clear, though, is that mental health is an important piece of the puzzle. Whether poor mental health conditions are causing pelvic pain or vice versa, it is vital that practitioners look into this connection when determining a course of action.