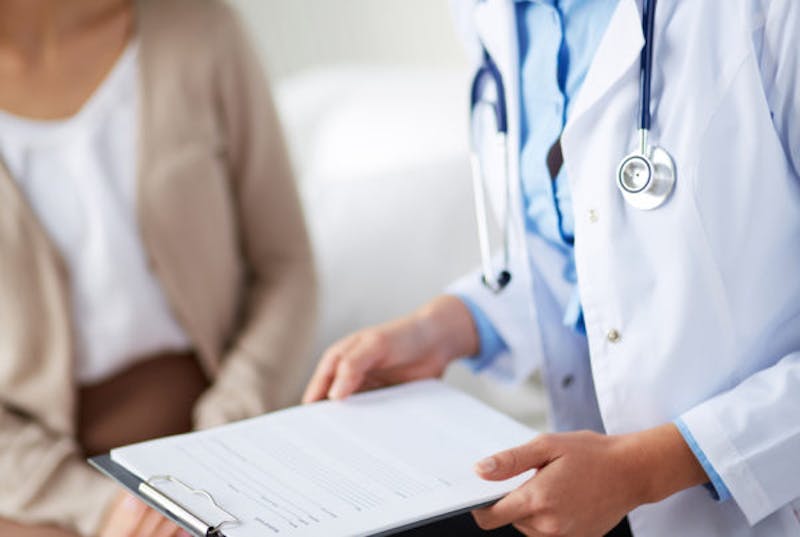 The truth: visiting the doctor's office can often be cumbersome and overwhelming. When you're in pain, it's an even more daunting experience. I've seen patients who have spent years trying to pin down the cause of painful periods, painful sex or unexplained discomfort. Understanding, diagnosing, and treating pain is complex. I know how frustrating it can be, which is why individualized time and attention is paramount. Every patient's journey is different and getting the whole story is essential for developing a treatment plan that will give you relief. As a patient, there are things you can do on your end to ensure you make the most out of your appointment with your pelvic pain specialist, so you can start on the path to reclaiming your life.
Be prepared. Having access to all prior imaging studies, doctors' notes, tests, and procedures is a huge timesaver. Ultimately, you are your best advocate. Being well-informed of your medical history is paramount. Taking the time to gather all of the information will give your doctor a clearer picture and help hasten the healing process along. Keep an open mind. The Internet is an amazing tool and a powerful way to disseminate information but, sometimes, when you're in pain and you haven't been able to find answers, it can also lead you down a rabbit hole. Many times, we've "researched" our symptoms so much that we walk into a doctor's office expecting a diagnosis. When we don't hear what we want, we may stop listening. As physicians, I can guarantee you, we always have your best interests in mind. Not giving out antibiotics or pain meds because we don't deem them necessary is not to punish anyone. It's because we do our due diligence to examine the risks versus benefits before we prescribe anything. Trust the process. Treating pain can be a slow process. Pain is multi-faceted and requires a multi-disciplinary approach that involves connecting the dots to develop the perfect plan of action. I often compare treating pelvic pain to peeling an onion, because treating one component of pain can reveal other bothersome symptoms. There's no magic pill and it's a process but it's worth it. Teamwork makes the dream work. It's important to approach treating pelvic pain as a collaborative partnership. We are working together for a common goal. I can prescribe all of the medications in the world but a lot of it depends on my patients and their approach. Compliance is key.
When you're proactive and open to your physician's process and suggestions, it will help reduce some of the angst and anxiety you may be feeling. Want more strategies and information? Subscribe to my newsletter for the latest on pelvic pain and women's sexual health.