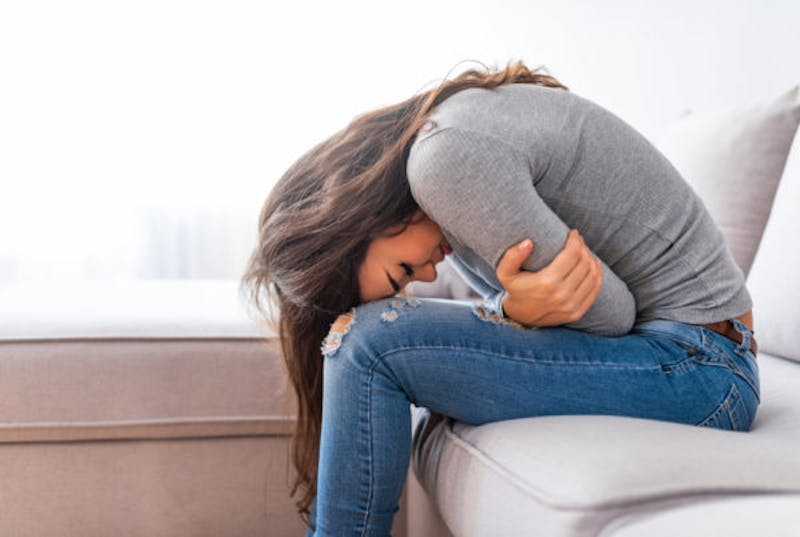 Pelvic pain affects one in every seven women, making it one of the most common women's health issues in the world. From constipation and PMS to vulvodynia and pelvic inflammatory disease, there are many gynecological issues that can cause pelvic pain. When pelvic pain flares up, it can be difficult to tell if the cause is a simple condition you can manage at home or if it's something more serious that requires treatment.
At Pelvic Pain Doc, we're here to help you get to the root of your pelvic pain, no matter the cause — but no one wants to spend more time at the doctor's office than necessary. If you're suffering from pelvic pain, here's how to tell when it's time to visit a pelvic pain specialist. And if you're still in doubt, err on the side of caution and contact Dr. Sonia Bahlani to book a consultation.
The Difference Between Acute and Chronic Pelvic Pain
Pelvic pain refers to any pain in the lower abdomen and pelvic region, encompassing all the organs of your reproductive system and most of your digestive and urinary systems. There's a lot happening in the pelvic area — in your stomach, bowel, bladder, uterus, ovaries and more — so the source of pelvic pain can often be tough to identify.
When diagnosing the cause of pelvic pain, the first step is understanding whether your pain is acute or chronic in nature. Acute pelvic pain is any pain that comes on suddenly but only occurs for a brief time. It may be dull, sharp, mild or intense, but it is only present for the short term. Conditions that cause acute pelvic pain may include:
Urinary tract infection
Ruptured ovarian cyst
Uterine fibroid
Ectopic pregnancy
Miscarriage
Pelvic inflammatory disease lasting less than six months
Chronic pelvic pain, on the other hand, refers to consistent or intermittent pain that lasts for more than six months. It may be present at all times or occur only during certain situations or under specific conditions, such as during urination or after intercourse. Chronic pelvic pain may be caused by:
Endometriosis
Vulvodynia/Vestibulodynia
Pelvic Floor Dysfunction
Interstitial Cystitis/Bladder Pain Syndrome
Vulvar Dermatoses
Pudendal Neuralgia
Should I See a Doctor for My Pelvic Pain?
While understanding whether your pelvic pain is acute or chronic will lead to a more accurate diagnosis, it's not enough to tell you whether you need to see a pelvic pain specialist. Certain acute conditions require medical attention and professional treatment while others are easily managed at home. We recommend seeing a pelvic pain doctor for most chronic conditions. A pelvic pain specialist like Dr. Bahlani can help you develop coping strategies and find relief from ongoing pain.
Deciding whether you need to visit a pelvic pain specialist depends on your combination of symptoms, how long symptoms have been occurring and your previous medical history. For example, if you've had recurrent urinary tract infections for two months and have tested positive for infectious bacteria each time, you likely don't need to see a pelvic pain doctor. However, you will need to visit a general practitioner to get a prescription for antibiotics and discuss preventative measures, like proper hygiene practices.
But if you've had recurrent urinary tract infections for more than six months without the presence of a bacterial infection, you may have a condition called interstitial cystitis. A pelvic pain doctor will be able to work with you to find a combination of therapies that works for you.
When Pelvic Pain is a Sign of a Medical Emergency
If you're experiencing extreme pelvic pain, it's important to understand that certain conditions, both acute and chronic, are extremely serious and can result in lasting damage or even death.
Ectopic pregnancy is a dangerous, life-threatening condition that occurs when a fertilized egg implants outside of the uterus, most often in one of the fallopian tubes. As the embryo develops, it can cause the tube to rupture which requires emergency surgery. Pelvic inflammatory disease can lead to the development of tubo-ovarian abscess, an infectious mass which can cause sepsis if ruptured. Endometriosis, if left untreated, can cause infertility.
We don't mean to scare you so if you're experiencing any kind of pelvic pain, don't expect the worst. Our point is: it's important to seek care either way.
Pelvic pain doesn't have to get in the way of your life — book a consultation today and start your journey back to a pain-free you.