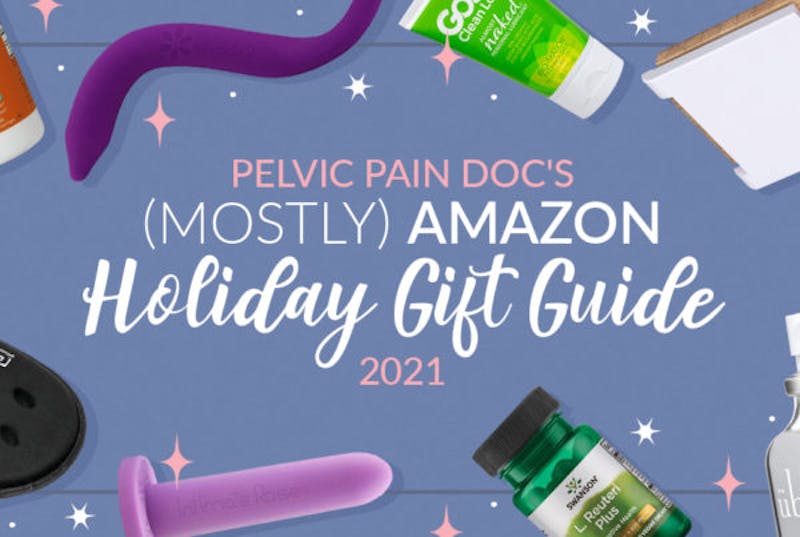 Pelvic Pain Doc's (Mostly) Amazon Holiday Gift Ideas
At Pelvic Pain Doc, we can't quite believe the holiday season is already here but we're ready to get into the full festive spirit! Have you started your Christmas shopping yet? If not, don't panic — your New York pelvic pain specialist has got you covered for all your women's health gift ideas, and your pelvic pain and intimate needs.
Whether you're shopping for friends or your significant other, or you're looking for something special for yourself, Dr. Sonia Bahlani's ultimate holiday gift guide for 2021 is sure to satisfy. (Yep, we went there!) You know there's bound to be some fun products on offer for everyone on your Christmas list. Read on!
Best Personal Lubricants
Good Clean Love
Good Clean Love is one of the best personal lubricant brands for so many reasons. It mimics your natural pH level, is backed by science and is made from natural ingredients, all of which help to maintain a healthy, balanced vaginal microbiome. Water-based and always organic, Good Clean Love allows you to enjoy all your most intimate moments without worry or compromise. Check out the Good Clean Love store on Amazon to get shopping!
Uberlube
Uberlube is a multipurpose, silicone-based lube that you can use far beyond the bedroom. It's part personal lubricant, part anti-chafing solution and part hair serum, making it one of the most versatile lubricants on the market. It also performs underwater, leaves no residue, scent or taste, and has a truly luxurious feel. Visit the Uberlube store to learn more.
Best Tools for Pelvic Health
Intimate Rose
At Pelvic Pain Doc, we believe that treating pelvic pain requires a holistic approach. Treatment and recovery involves a combination of therapies, often including physical therapy using dilators and pelvic wands. These products help retrain your pelvic floor muscles to empower you to overcome pelvic pain symptoms and regain control of your pelvic health. Intimate Rose makes some of the best dilators and wands out there. They're made from a comfortable, medical-grade silicone, and come in eight different sizes, so there's a product for you no matter where you're at on your pelvic health journey. Pro tip: enter code "Sonia" at check-out for a discount!
Gelco GSeat
Pelvic pain, no matter the condition, can wreak havoc on a patient's ability to enjoy their daily life. Even simple activities like sitting can become downright painful. That's where the GSeat comes in: it provides a supportive cushion to improve comfort when sitting for extended periods of time. Whether you're working, attending your child's softball game, driving or traveling, the Gelco GSeat helps improve posture, reduce pain and relieve pressure in the pelvic area. Check out the full GSeat line-up at the Gelco Amazon store.
Squatty Potty
For those suffering from constipation-related pelvic pain, such as IBS or other digestive issues, give them the gift of gut health with a Squatty Potty. This toilet stool helps to align the colon for optimal bowel elimination. And let's face it, we all feel better when our digestive systems are working seamlessly. Squatty Potty stools come in white to match your toilet, or several trendy shades of wood to fit with Scandinavian-style decor. Head to the Squatty Potty store on Amazon for more information!
Sunbeam Heating Pad
Pain relief is always a top concern for our pelvic pain patients and heat can have powerful benefits for those suffering from certain conditions. Sunbeam makes tools for targeted heat therapy — from heating pads and heated blankets to wearable heat technology — so you can get the relief you need from the comfort of your own home or when on the go. The heat works to release muscle tension, and relieve aches and pains, so you can get back to feeling like yourself again. Check out Sunbeam's Amazon store to see all their amazing products.
Weighted Blanket
We've always believed that a good night's sleep is the key to better health, but if you're dealing with chronic pelvic pain, it can be a serious struggle to get the recommended eight hours a night. That's where a weighted blanket can help: it stimulates relaxation by giving you a secure, snug feeling that will help you drift off to dreamland. There are tons of weighted blankets on Amazon at all different price points, so you'll be able to find the perfect one for any budget.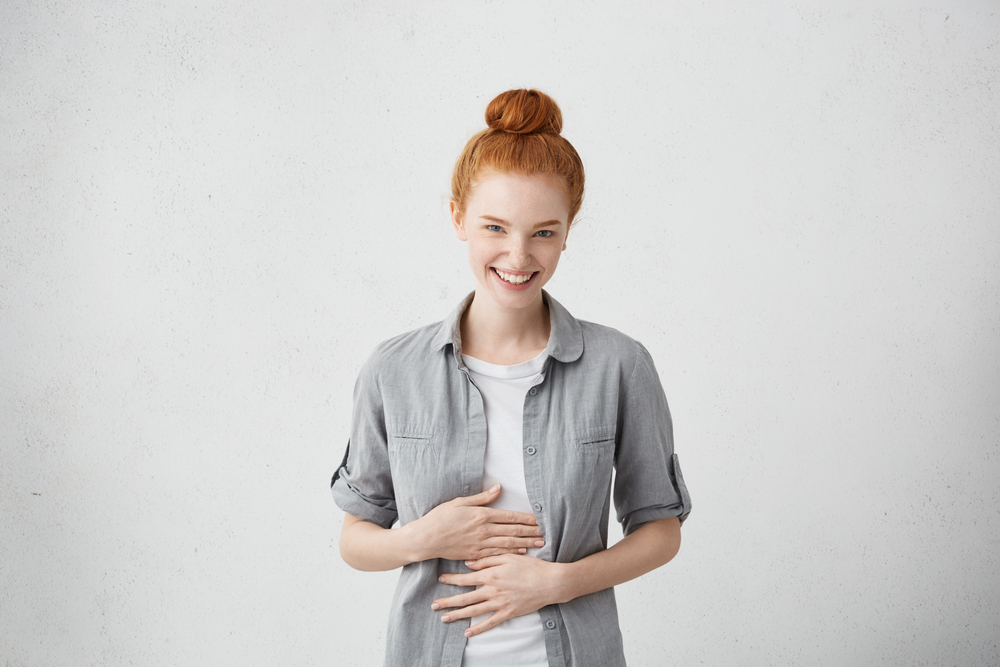 Best Supplements for Pelvic Pain
NOW Magnesium Caps
Magnesium citrate is proven to have significant benefits for people suffering from chronic pain conditions, including pelvic pain. That's because magnesium helps to reduce inflammation in the body and has a natural relaxing effect on the muscles. We love NOW brand magnesium capsules — they're a certified natural brand and are free from any allergens, so you can trust you're getting the best. Talk to your pelvic pain doctor about which dose is right for you.
Swanson L. Reuteri Probiotics
Probiotics are an important part of the whole body microbiome, but they're particularly effective at helping maintain a healthy vaginal balance, too. Probiotics also help to keep your digestive system moving regularly, which prevents constipation and thus may relieve certain chronic digestive and pelvic pain conditions, such as IBS. Check out L. Reuteri Probiotics Plus by Swanson for a science-backed wellness gift idea!
Best Apps to Support Pelvic Pain Recovery
We're veering away from Amazon for this section, but there are so many amazing apps available that can support your recovery from pelvic pain. From meditation and sleep to fitness and yoga, an app subscription could be the perfect gift idea this holiday season.
Headspace
We get that meditation can be (somewhat ironically) a bit intimidating, but it truly is one of the best ways to balance your mind. And as you know, Dr. Bahlani strongly believes in the mind-body connection to pelvic pain! Trauma and stress often manifest as pain in the body, so clearing out negative thoughts can help you work through the underlying causes of pelvic pain. Headspace is a fantastic meditation app that makes meditation accessible for everyone. Just a few minutes a day could set you on the path towards better mental and physical health.
Calm App
Calm is another great meditation app that also offers sleep and relaxation support. Known as the "world's happiest app," Calm can help you restore balance in your mind and body, improve your sleep, and decrease stress in your life. All of that goodness just might lead to a healthier, happier you.
The Peloton App
Movement and exercise is key to a healthy mind and body, but let's face it, sometimes it's difficult to get motivated to work out on your own at home. That's why we love the Peloton app: you can access short, effective workouts of all kinds and it holds you accountable to achieve your fitness goals. Whether you're into yoga and pilates, or you're more of a HIIT and strength training type of person, there are classes on the Peloton app that you'll love. Classes range in length from five-minute warm-ups to 60-minute full body sessions, so you can pick and choose your own adventure. Bonus: there's meditation on there too so you can get everything you need in one place.
Well, there you have it, folks: the Pelvic Pain Doc 2021 holiday gift guide. If you end up gifting any of these products to your loved ones, we'd love to hear about it! In the meantime, if you're ready to give yourself the gift of pelvic pain relief, contact our New York pelvic pain office today to book a consultation.