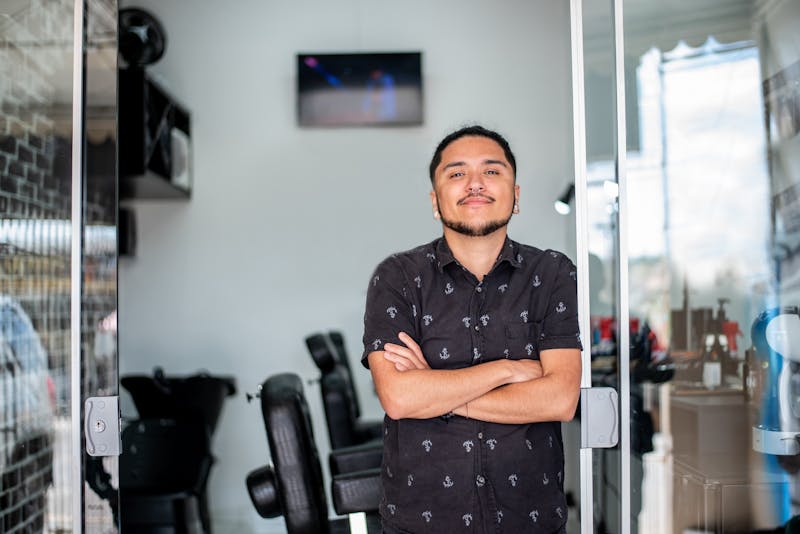 The transitioning process naturally comes with a lot of changes. Patients who are transitioning to become men will experience a major increase in their testosterone levels. This typically leads to new facial hair growth, changes in odor, oilier skin, and a deepening of the voice. It can also lead to pelvic pain.
Depending on its duration, pelvic pain in transgender men can be a major challenge. Cases that last less than 6 months are considered to be acute. Chronic pelvic pain, which is defined as pain in the pelvis lasting longer than 6 months, is a much more serious form of the condition that must be taken seriously.
Today, there are various treatments available that can help patients overcome their pelvic pain and lead happier lives. Dr. Bahlani and her team have years of experience in treating these issues and can help patients go through their transition process with ease and peace of mind.
How is pelvic pain diagnosed?
Understanding the timeline of the patient's pelvic pain is a critical component of the assessment and diagnosis process. Patients who can provide a detailed description of the onset of the pain, features that were present beforehand, quality, radiation, and severity have a better chance of having their issue properly diagnosed right away. Keeping a pain diary is a great idea, as it can give insight into the patterns in which the patient's pain arises and dissipates.
The diagnosis process includes a physical exam, which checks for certain conditions. There are various tests involved in this process. Some of these include:
Checks for costo-vertebral angle tenderness,

Palpation of the abdominal wall

Checks for tenderness along previous surgical scars

Palpation of the bladder for sensitivity

Palpation of the abdomen for visceral organ involvement

Checks for vaginal discharges or vaginitis

Sensation tests in the vulvar area
In some cases, other tests will be required, such as rectal exams, STD tests (chlamydia and gonorrhea), pregnancy tests, etc.
Issues stemming from testosterone
In some cases, it may be found that the patient's vaginal pain stems from changes in vaginal tissue. Testosterone supplementation can sometimes cause atrophying of the vaginal tissues, making them thin and more susceptible to irritation. One way to manage these effects is by utilizing vaginal estrogen. While the transitioning patient might be put off by the sound of this therapy, it should be known that this treatment is associated with minimal systemic absorption, meaning that it is unlikely to dampen the effects of the patient's ongoing testosterone treatments.
How can the effects be managed?
The primary approach to mitigating pelvic pain symptoms in transgender men involves NSAIDs. Their anti-inflammatory effects can reduce the patient's pain, giving them a better quality of life. Changing the patient's type of testosterone supplementation can also be helpful.
In some cases, a hysterectomy may be recommended. This is a major surgery that forever changes the patient's body. As such, it is only reserved for specific cases. For example, patients who are certain that they do not wish to have children in the future may be good candidates for this treatment.
Other interventions include:
Topical lidocaine

Physical therapy for the pelvic floor

Massage

Relaxation exercises

Lorazepam
What is the takeaway?
Pelvic pain can be seriously debilitating for those who suffer from it. Transgender patients who are experiencing this condition for the first time should keep track of their symptoms in order to help their practitioner properly diagnose and treat it. While information regarding the etiology of this type of pelvic pain is still being gathered, there are successful treatments available that can help patients enjoy a better quality of life.
At Pelvic Pain Doc, Dr. Sonia Bahlani and her skilled team are dedicated to helping patients live healthy, comfortable lives. She started a practice dedicated specifically to pelvic pain as she understands how troubling the condition can be.
Reach out to our office to schedule a private consultation and learn more about our comprehensive pelvic treatments.