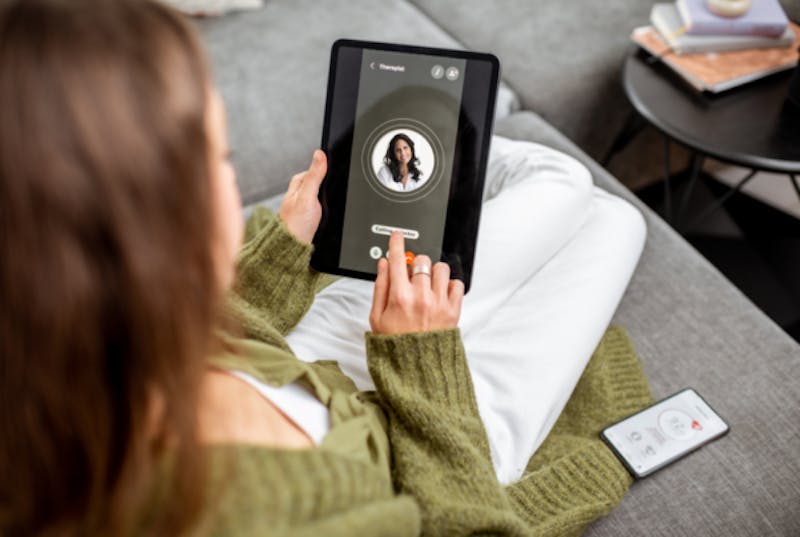 Let's skip the standard line about living in unprecedented times. That goes without saying. What might not be so clear is how to maintain your health and look after yourself while everything around you is changing. As the current COVID-19 situation unfolds, we're all adjusting to a new normal, including the team at Pelvic Pain Doc. Our patients' health, safety and well-being are our number one priority, so we've decided to temporarily shift all consultations and appointments online. With virtual appointments, we can all maintain a safe social distance and do our part to flatten the curve.
Even though the world has been put on hold, that doesn't mean your pelvic pain symptoms are taking a rest, too. We might not be able to see you in person right now, but Dr. Sonia Bahlani is here to help you navigate your pelvic pain from a safe social distance. Whether you're an existing patient or you're new to Pelvic Pain Doc, here are the benefits of having a virtual appointment with New York's pelvic pain specialist.
1. Get Professional Help from the Comfort of Home
As we all get used to spending a little (or a lot) more time at home, this is the perfect time to focus on your personal wellbeing. Fortunately you can get the same level of care from Pelvic Pain Doc right in your very own living room. Virtual appointments are super convenient and easy to get started. Just fill out the form on our website and we'll contact you with further details. Self-isolation shouldn't stand in the way of getting the pelvic pain relief you need.
2. Keep Yourself — and Others — Safe
Social distancing has quickly become part of our everyday vocabulary. But really, it's more about physical distancing while still finding ways to connect with others when we need to. A virtual appointment with Dr. Bahlani allows you to do both: avoid picking up or transmitting the virus, while getting support for your pelvic pain. Virtual appointments also help you avoid non-essential trips outside the home, which will go a long way to flatten the curve and relieve the strain on our health care system.
3. Easily Get a Second Opinion
If you've been suffering from pelvic pain for a while, you may have already sought treatment elsewhere. If you've been told you need surgery for pelvic pain, it's natural that you might want a second opinion. Virtual appointments are a convenient, hassle-free way to get a different perspective, so you can make the most informed decision for your health. Dr. Bahlani takes a holistic approach to pelvic pain management, inclusive of lifestyle, health history and personal goals. She'll work with you to find a solution for your pelvic pain that works for you.
4. You Don't Need to Wait to Start Treatment
At Pelvic Pain Doc, we know all too well that pain doesn't slow down just because it's inconvenient. We're dedicated to providing our patients with relief as quickly, effectively and safely as possible, and virtual appointments are the best way we can do that. In these uncertain times, we don't want you to have to wait to get the relief you deserve. A virtual consultation allows us to get a preliminary look at your unique situation so we can get a head start on creating your holistic treatment plan.
We hope you're all staying safe and doing your part to end this pandemic. Practice social distancing, wash your hands and self-isolate if you've been traveling. The sooner we all get on board, the sooner we'll be able to welcome you back into our offices. Until then, visit our website to sign up for a virtual appointment. Pelvic Pain Doc is just a click away.